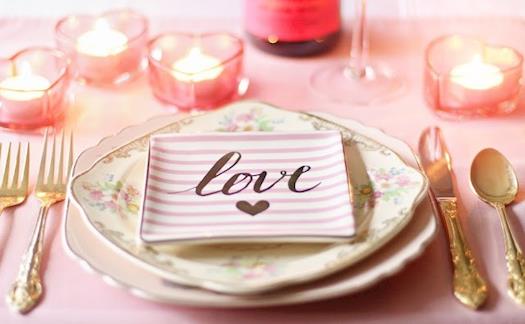 Are you tired of fad diets? Tired of remaining hungry for weight loss and sick of all the diets available ..Then why not try changing your lifestyle and adding healthy foods to lose weight and get rid of all the sugar cravings for the long term. On the off chance that it's a yes then you are at an ideal place. Following are some healthy options to add in your lifestyle to get rid of all those extra pounds.
1. Broccoli
Broccoli is the finest source of calcium, vitamins, and minerals for all the vegetarians. It helps a lot in losing weight. Many of us don't like steamed or cooked broccoli. Why not trying mashing it and knitting in the dough and making broccoli chapati out of it. It is the best way to make your kids eat broccoli; they won't even realize that their gluten chapati is now rich broccoli chapati.
2. Gluten Free Oats
Oats are the gluten-free food containing insoluble fiber and omega 3 fatty acids. It can be a great replacement for your breakfast or dinner and helps you lose pounds very easily. Have it with milk or curd or make tasty vegetable oats or Upma out of it. The Internet is flooded with different recipes of oats. They are delicious, filling and are full of nutrients. I love oats yogurt smoothie topped with fruits as my breakfast.
3. Bottle Guard
Bottle Guard is a high fiber, almost negative calorie food which is being eaten from centuries. The weight loss benefits of lauki are unlimited even yoga guru Baba Ramdev has been advising to have it from almost a decade. It is inexpensive and full of fiber. The only problem is it's not that tasty ...but instead of making a vegetable, make a juice out of it and have it daily in the morning on an empty stomach and you will see an amazing change in your skin, hair and of course weight too.
4. Millet
Millet, a gluten-free grain also called Bajra is being eaten in India from centuries. Nowadays also it is eaten in states like Rajasthan and Mumbai. It is a super grain which gives you strength, nourishes your skin, make you feel active and helps in shedding off the pounds. The best part is it is both tasty and inexpensive. Try replacing your normal chapati with Bajra Roti, and you will find inches shedding off your waist in a few days
5. Flax seeds, Chia seeds
Chia seeds and Flax seeds are the energy-boosting super foods which help in enhancing the weight loss process. They both are rich in omega 3 fatty acids. There is no need for any cooking process. Just order them from Amazon ...and sprinkle it on your smoothies, curd bowl, milk, etc. and enjoy it.
6. Quinoa
Quinoa is a gluten-free and protein-rich super grain helps in fulfilling the daily requirement of protein in vegetarians and vegans. It has a crunchy and nutty taste. Many dishes can be replaced with it like :
Dish - Replacement
Rice Pulao - Quinoa Pulao
Poha- Quinoa Poha
Noodles in soup- Quinoa in soup
Bread Crumbs- cooked quinoa
You can also add Quinoa to your salads.
7. Brown Rice
We as a whole love rice...yet rice are loaded with carbs.Why not try having a more nutritious replacement of rice, i.e.Brown rice which is low carb, protein-rich and brimming with fiber ... you can utilize it as a rice substitute in each dish.
8. Some Readily Available Foods
There are some common foodstuff which is always available at our home, we do have them, but we didn't know how to use it for weight LOSS
For instance:
• Replacing dinner with Dal or Paneer Tikka (which is always available at home)
• Instead of snacking on burgers, snack on stir-fried veggies
• Having dalia or khichdi once in a week instead of Paranthas in breakfast
• Add lots of fruit and salad in your diet
Consuming curd and milk in balanced proportion also leads to weight loss.
A Sample Diet Plan
Early Morning: 1 glass bottle guard juice with some salt, lemon, and black pepper
Breakfast: Millet dosa with coconut chutney
Lunch: Broccoli Chapati (1) or Brown Rice pulaowith curd and sabzi
Evening: Handful of Quinoa with Soup
Dinner: Savoury or sweet oatmeal
You can even make your own diet chart and add all these foods in it.
Author:
| | |
| --- | --- |
| | Travel Vodka |
Viewed:
10 Views

Check Out All Of Harsh Patil's Images, and Blogs!
Comments: